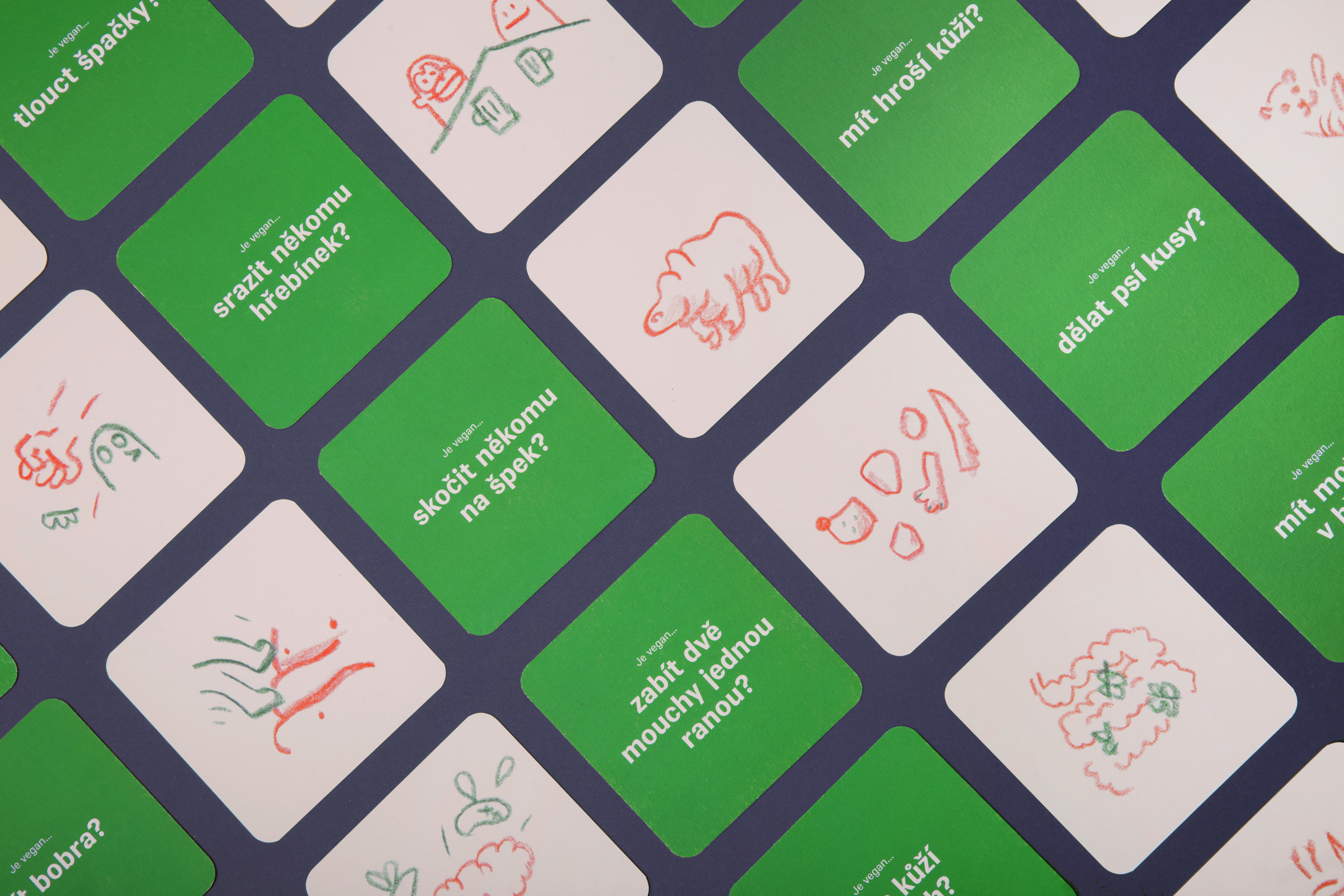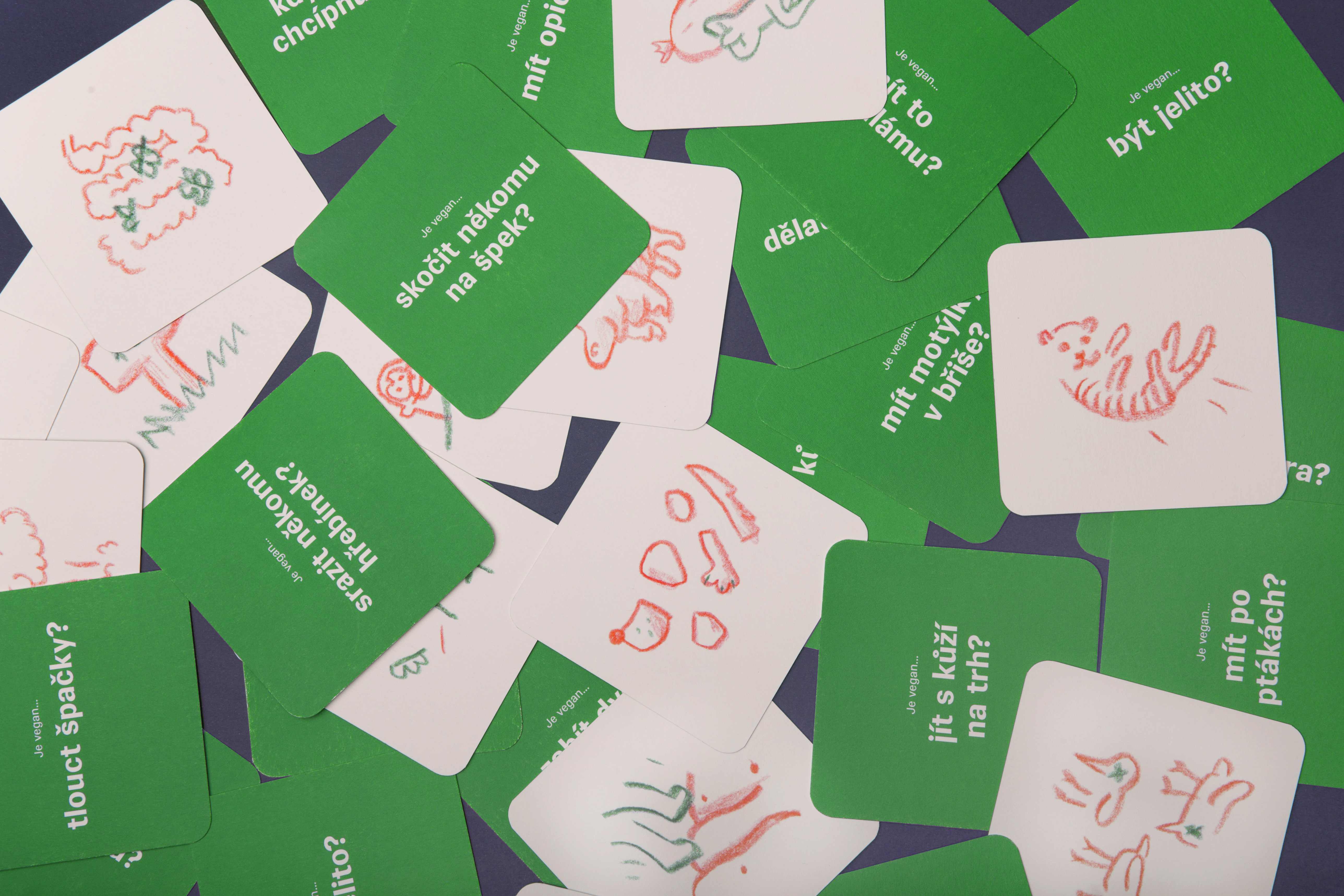 Pozor, psina!
oceněna v soutěži Best in Design

Vytvořila jsem krabičku kartiček s absurdními nadnesenými slovními hříčkami, jako např. "Je vegan dělat mrtvého brouka?" či "Je vegan jít s kůží na trh?", které jsem doplnila ilustracemi na druhé straně. Je možné číst kartičky kresbami napřed a hrát tak zábavnou hru, jaké heslo představují. Na zadní straně krabičky je pak napsáno moje hlavní poselství – je zbytečné brát veganství přísně (natož takto absurdně), protože je důležité, že se vůbec člověk snaží něco zlepšit. Také si myslím, že toto vážné téma (nejen v mém případě) trochu nadhledu už dlouho potřebovalo.
Hold your horses!

I was not able to achieve a level of veganism I would like and was very sad about it, so I came up with a box named ,,Watch out, funny! My most trickiest vegan problems". It is filled with cards saing absurd puns in czech language like ,,Is it vegan to beat a dead horse?" or ,,Is it vegan to kill two birds with one stone?", which have an illustration on the other side. One can read the cards with illustration first and guess, which pun do they mean. On the back of the box is my main message – it is useless to take veganism that strictly (nor that absurd), because what matters is if one even tries to make something better. My work does not deal with topics like ethique of eating animal products or the enviroment impact of those, it was enough of that already. I wanted to start a discussion on a lighter side, with a joke in the beginning, about how we can help the animals or our planet.
Photos:
Filip Švácha