Obsidium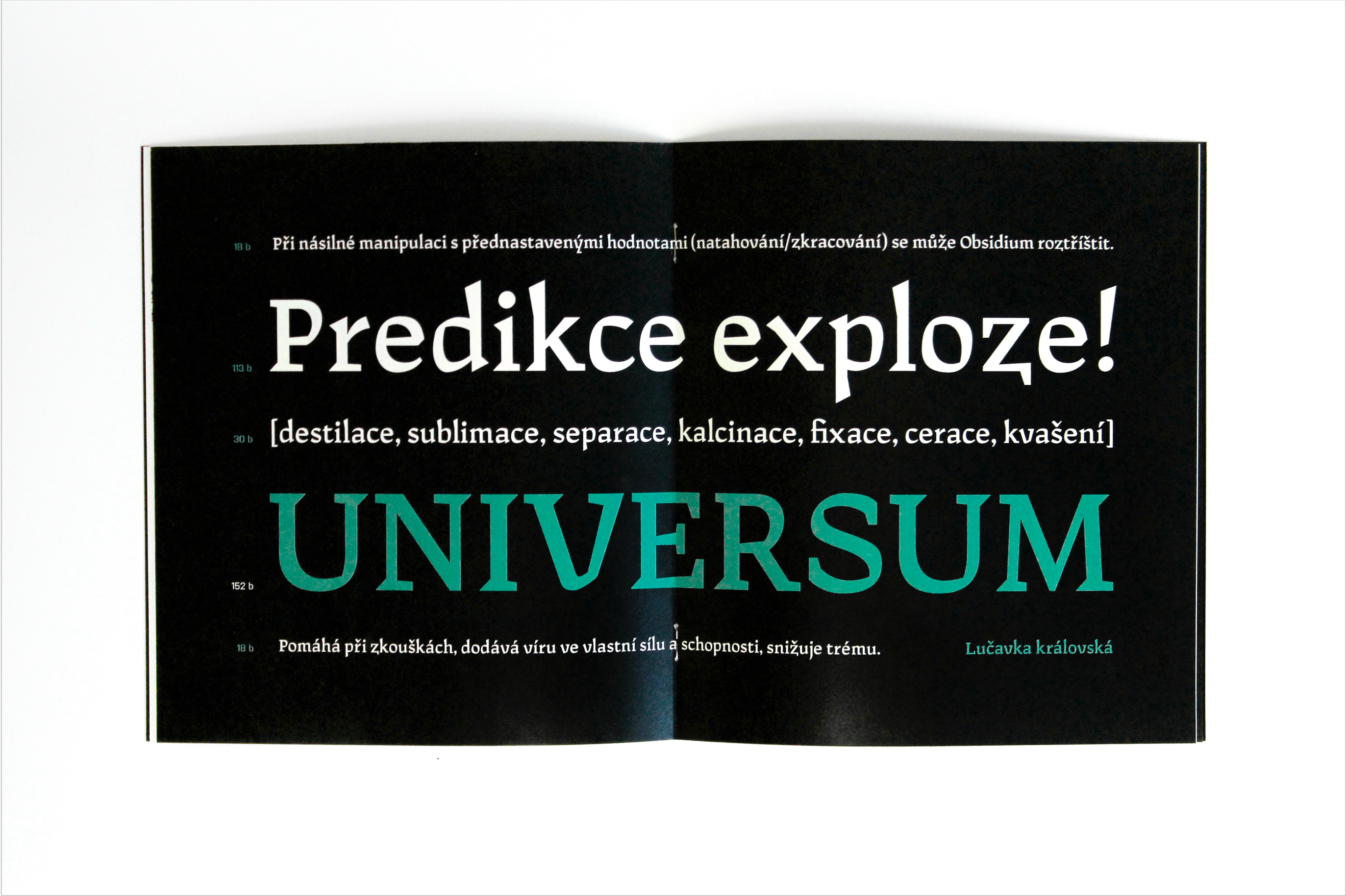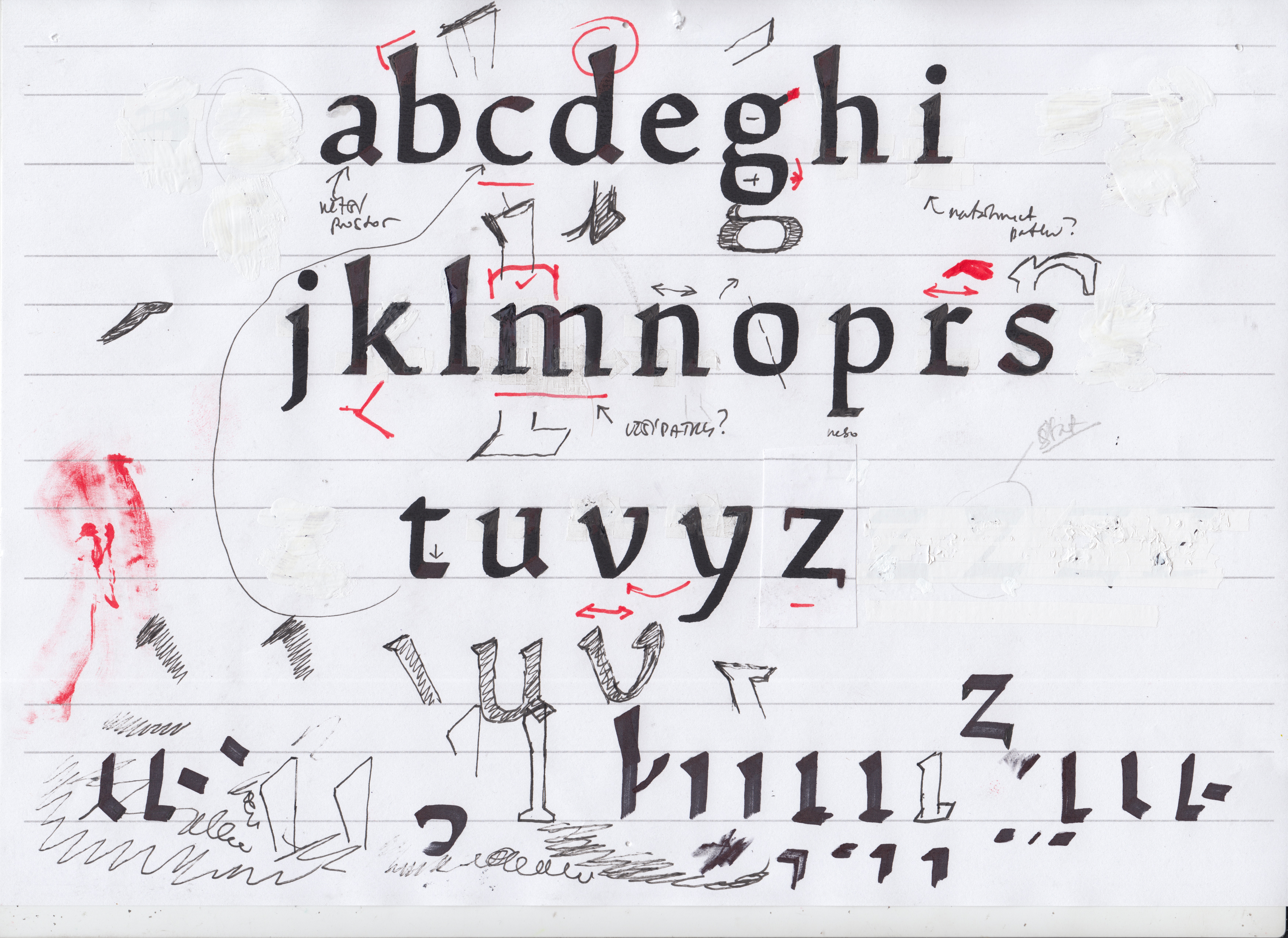 ︎ The font Obsidium is a contemporary conception and digitization of the font Hollar by typographer Oldřich Menhart from 1947. From a fragment of a few sentences, the font was redrawn as best as possible, but many illegible details had to be reinvented. The brief was for a "bread font", i.e. a typeface for typesetting longer texts. The result is 142 characters. We named the script after the obsidian stone, which it reminded us of with its sharp edges. The result is a swatch book, a postcard and a website
www.interpretype.gd1.cz
, where other fonts created in the project can be found.
---
︎ Písmo Obsidium je současným pojetím a digitalizací písma Hollar typografa Oldřicha Menharta z roku 1947. Z úryvku o pár větách bylo písmo co nejlépe překresleno, ale mnoho nečitelných detailů muselo být znovu vymyšleno. Zadaním bylo "chlebové písmo", tedy písmo pro sazbu delších textů. Výsledkem je 142 znaků. Script jsme pojmenovali podle kamene obsidiánu, který nám připomínalo svými ostrými hranami. Vznikl vzorník, pohlednice a webová stránka
www.interpretype.gd1.cz
, kde jsou prezentována i další písma vzniklá v projektu.
︎ Client

School work




︎Collab

Oleg Zářecký, Iveta Holešová, Nikol Valentová, Yana Korzhova


︎ Role

Designer


︎ Skills

Typography development, book design, illustration work, poster design, postcards, presentation skills
︎ Web interpretype.gd1.cz


︎ Photography

Jakub Konupka