Designblok exhibition room design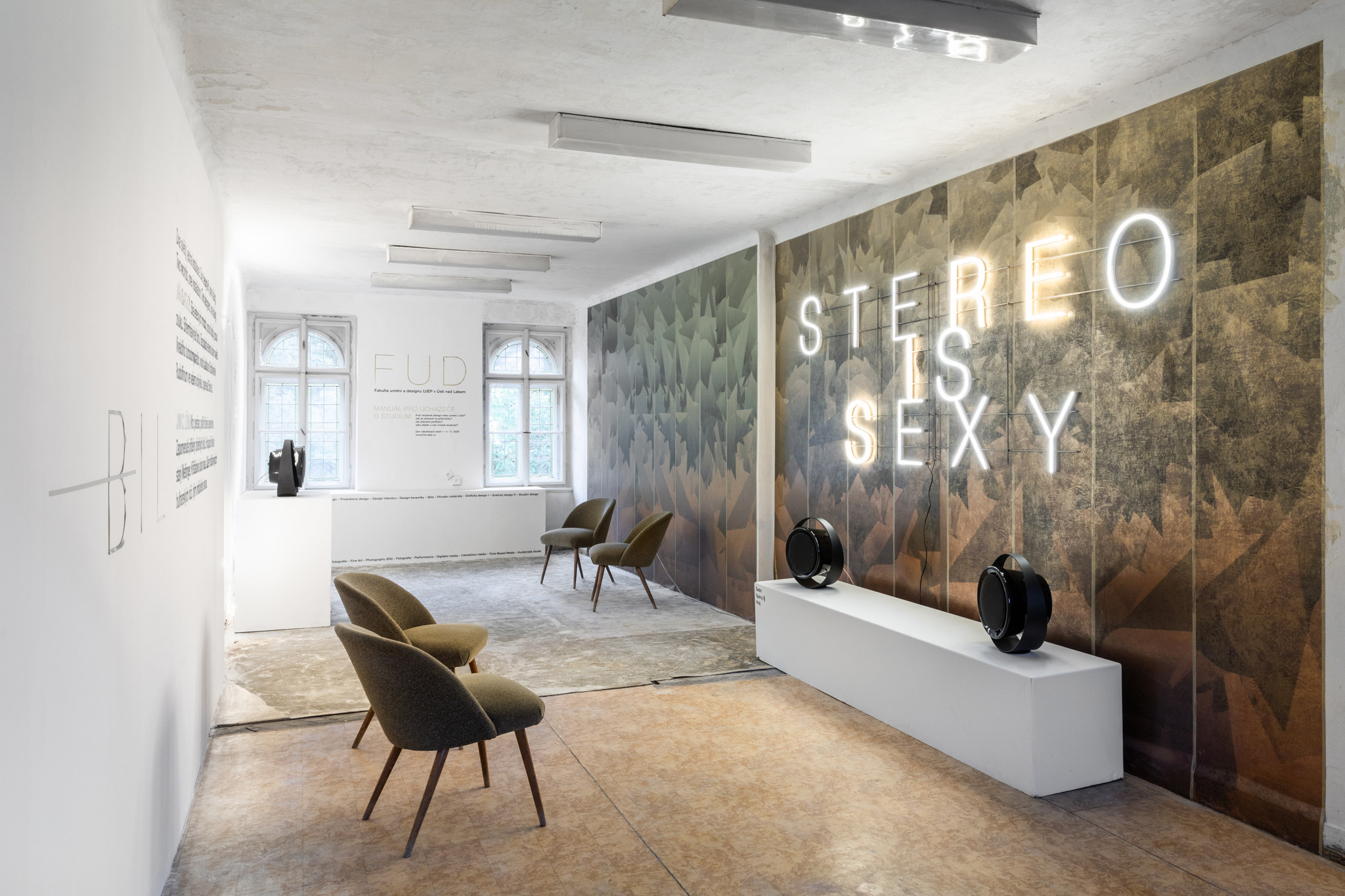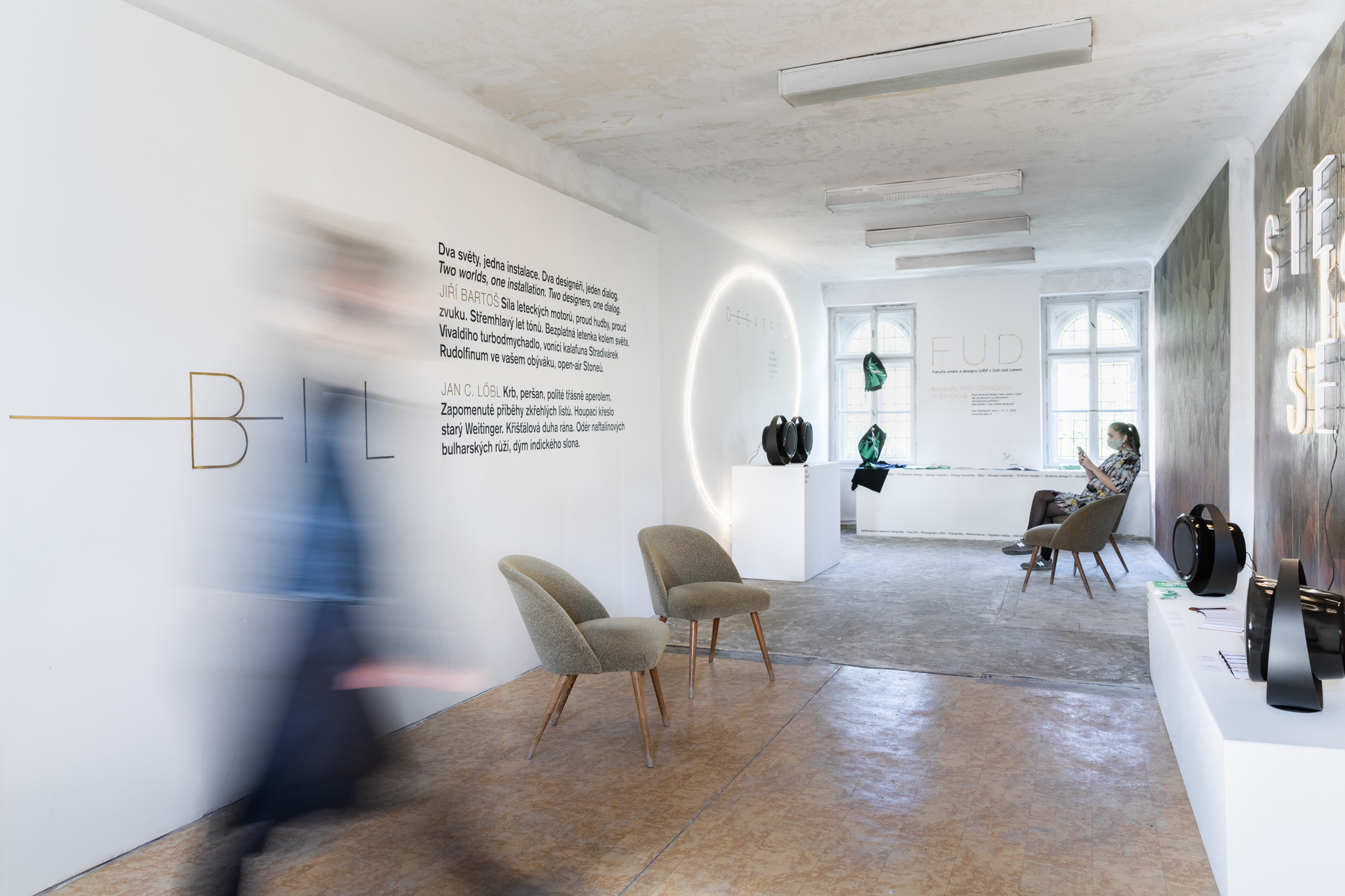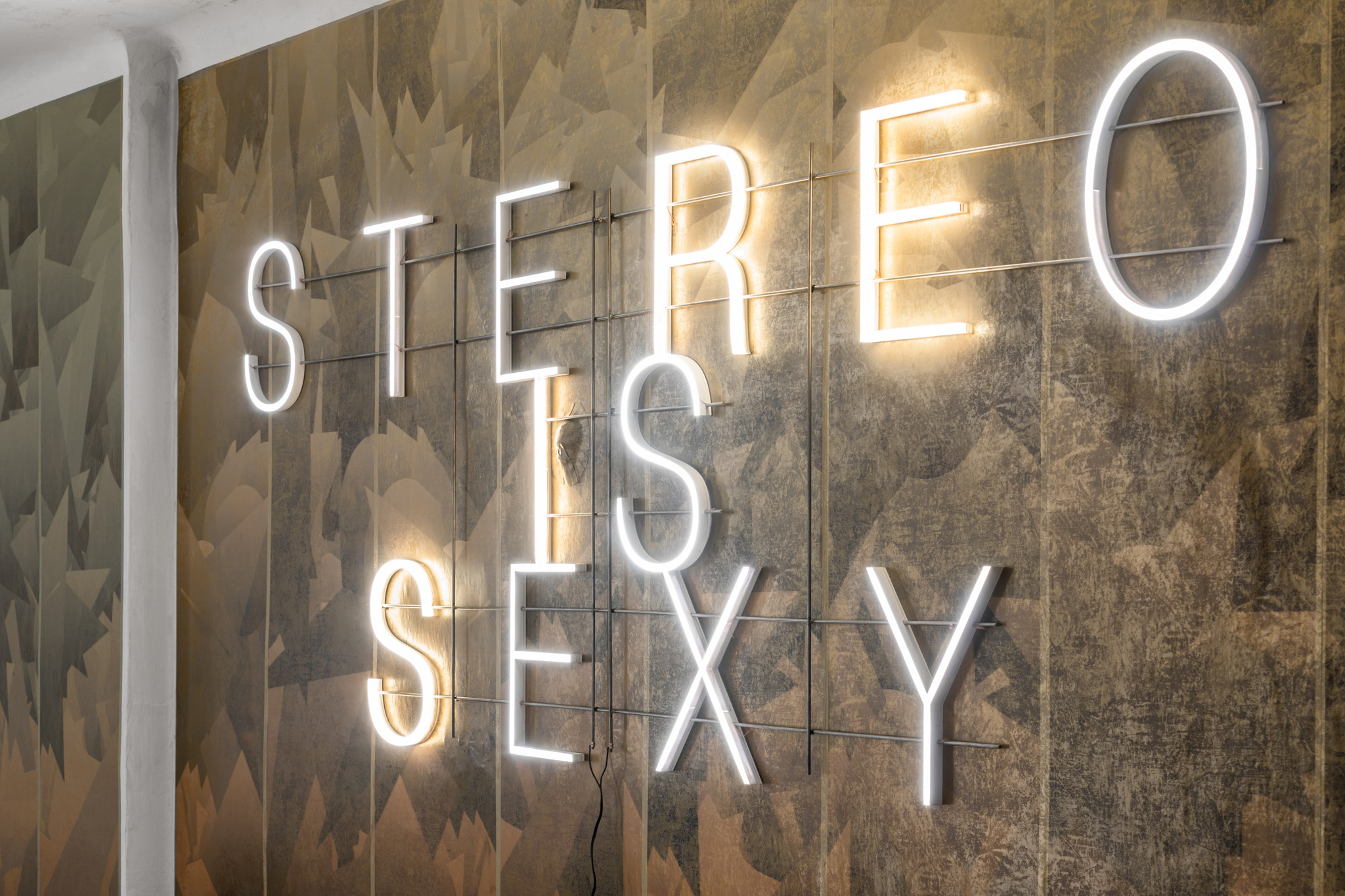 ︎ The assigment was to create graphic design of a showroom of a product designer Jiří Bartoš and fashion designer Jan C. Löbl of Faculty of Art and Design JEPU during czech biggest exhibition of design – Designblok 2020. The designers wanted a cozy room, where you just want to sit down, enjoy the Löbl's wallpaper and listen to amazing sound of the Bartoš's speakers. Very enjoyable was designing of the neon lettering and choosing the color palette of this instalation – the olive, the coal matte and petite gold cutten letters referencing to jewellery. Audience appreciated also the combination of the shining neon, unkempt floor and ceiling with a very poetic text.
---
︎ Zadáním bylo vytvořit grafický návrh showroomu produktového designéra Jiřího Bartoše a módního návrháře Jana C. Löbla z Fakulty umění a designu JEPU v rámci největší české výstavy designu – Designbloku 2020. Designéři chtěli vytvořit útulnou místnost, kde se člověk chce jen tak posadit, kochat se Löblovou tapetou a poslouchat hluboký zvuk Bartošových reproduktorů. Příjemnou výzvou bylo navrhování neonového nápisu a výběr barevné palety této instalace - olivové, uhlíkové a zlaté, v řezaném textu odkazující na šperky. Návštěvníci ocenili i kombinaci zářícího neonu, hrubé podlahy a stropu a poetického textu.
︎ Client

Designer Jiří Bartoš & designer Jan Löbl


︎ Role

Design


︎ Skills

Exhibition design, neon design, cutted print, technical support & instalation


︎ Photography

Petr Kubáč, Lucie Hyšková