Collab w/ whistleblowing platform FaceUp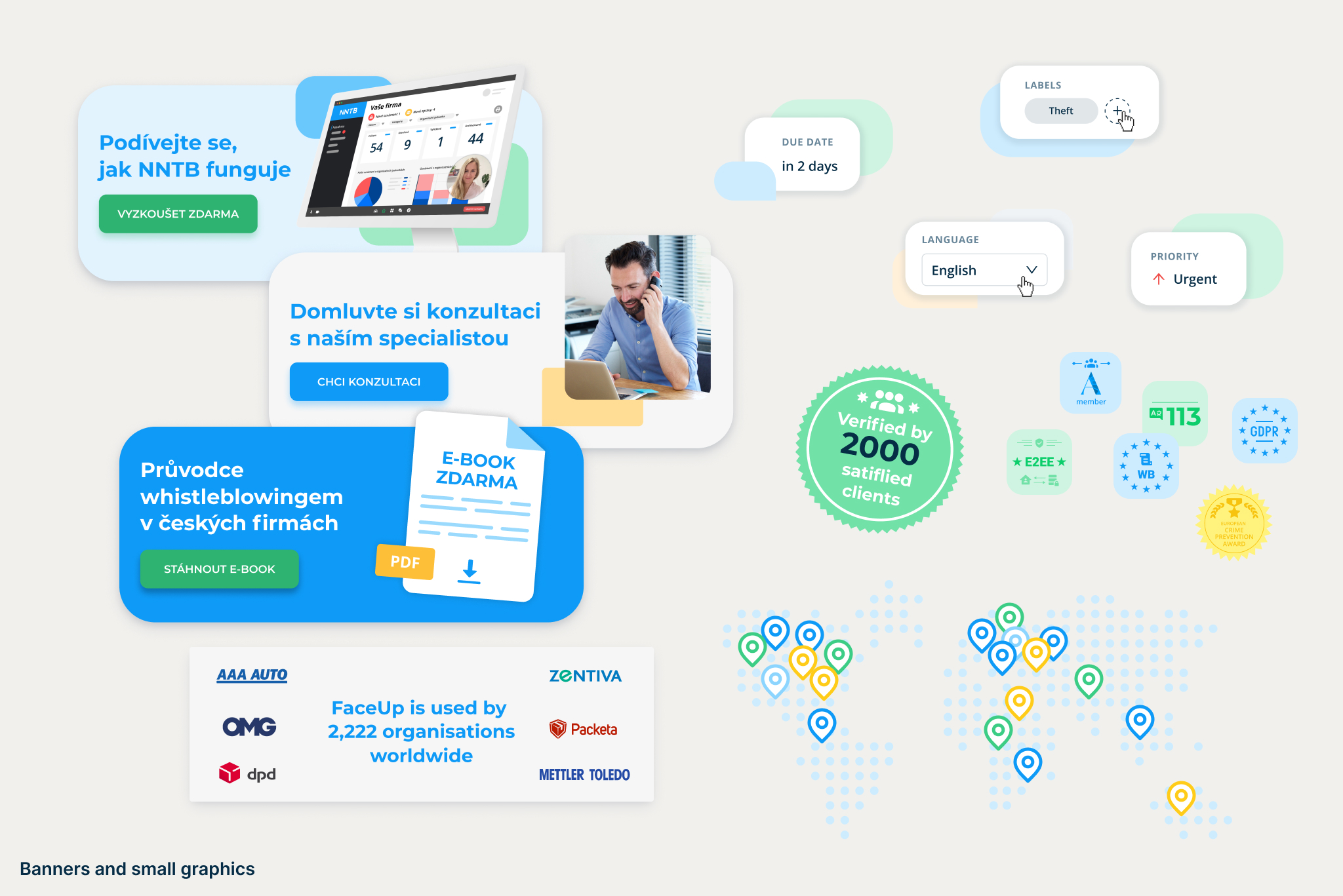 ︎ I worked with the start-up FaceUp for almost two years. Thanks to this whistleblowing platform, adults and children, at work and at school, can anonymously speak out against unfair behaviour. During my time with FaceUp, I've worked on a wide range of tasks in various settings: from graphics for the onboarding platform, to web redesigns, to creating email templates. As part of a small team, I've had the opportunity to be involved in devising and implementing processes, communicating with developers and copywriters, or working closely with marketing to handle company-wide communications.

---
︎ Pro start-up FaceUp jsem pracovala téměř dva roky. Díky této whistleblowingové platformě se dospělí i děti, v práci i ve škole, mohou anonymně ozvat proti nekalému jednání. Během spolupráce s FaceUp jsem prošla širokou škálou úkolů v různých podmínkách: od grafiky pro onboarding platformu, přes redesign webu až po tvorbu e-mailových šablon. V malém týmu jsem měla možnost se podílet na vymýšlení a zavádění procesů, komunikaci s vývojáři a copywritery či na úzké spolupráci s marketingem při řešení komunikace celé firmy.


︎ Client
Whistleblowing platform FaceUp
︎Collab

Parts of website design – Martin Gorol


︎ Role

Designer


︎ Skills

Brand design, webdesign, social media, advertisments, product visualisations, banners, print, presentations, pitch deck, video editing, establishing processes and marketing communication
︎ Web faceup.com