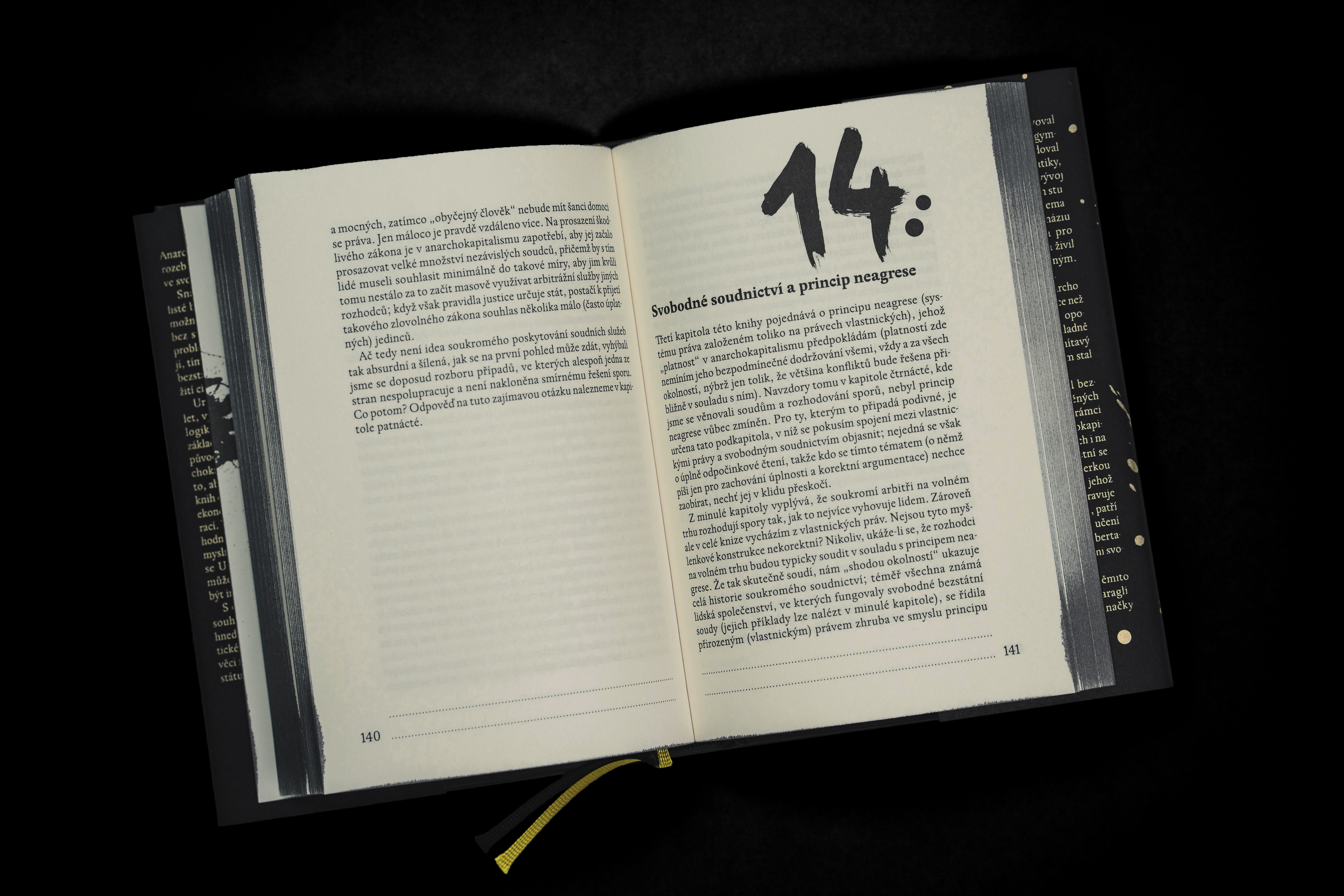 Anarchokapitalismus

Když autor Urza na realizaci knihy chtěl vybrat peníze na Startovači, prosil o 500 kusů knihy a to nejlevnější provedení. Nakonec ale dokázal vybrat 2,7 milionu korun a Anarchokapitalismus se stal nejúspěšnější knihou Startovače a nejlepším projektem co se týče procent splnění. Náklad se tak navýšil na 5 000 kusů. Nakonec vznikla kniha se dvěma přebaly, zlatým sítotiskem, ilustracemi a krásnými materiály.

I have worked on a book named Anarcho-capitalism for eight months total. At first, our plans with the author and my good friend Urza were quite humble, as we wanted to get the money through donation website Startovač, so we asked for finances for 500 pieces and the cheapest way of production. But Urza, his fiancée Tereza and their team have done everything to propagate the book and in the end the money on Startovač and with donations in cryptocurrecy was 2,7 milion crowns. No wonder that the book attracted lot of media attention and become the most successful book on Startovač and the best project in matter of procentual fulfilment – on the beggining we asked for 60 000 crowns.

Print run increased to 5 000 pieces and we could affort beautiful book with illustrations, two variations of covers and smooth materials. Gold stands for capitalism and black for anarchy.